High potential semi dwarf durum cultivars with medium-short growth period.

• Excellent yield potential.
• Good lodging tolerance.
• Adapted to all durum production areas in the Northern Cape.
• Independent testing done by the SAGL indicates excellent grading and pasta quality.
• Good tolerance against bacterial leaf blight and other plant diseases.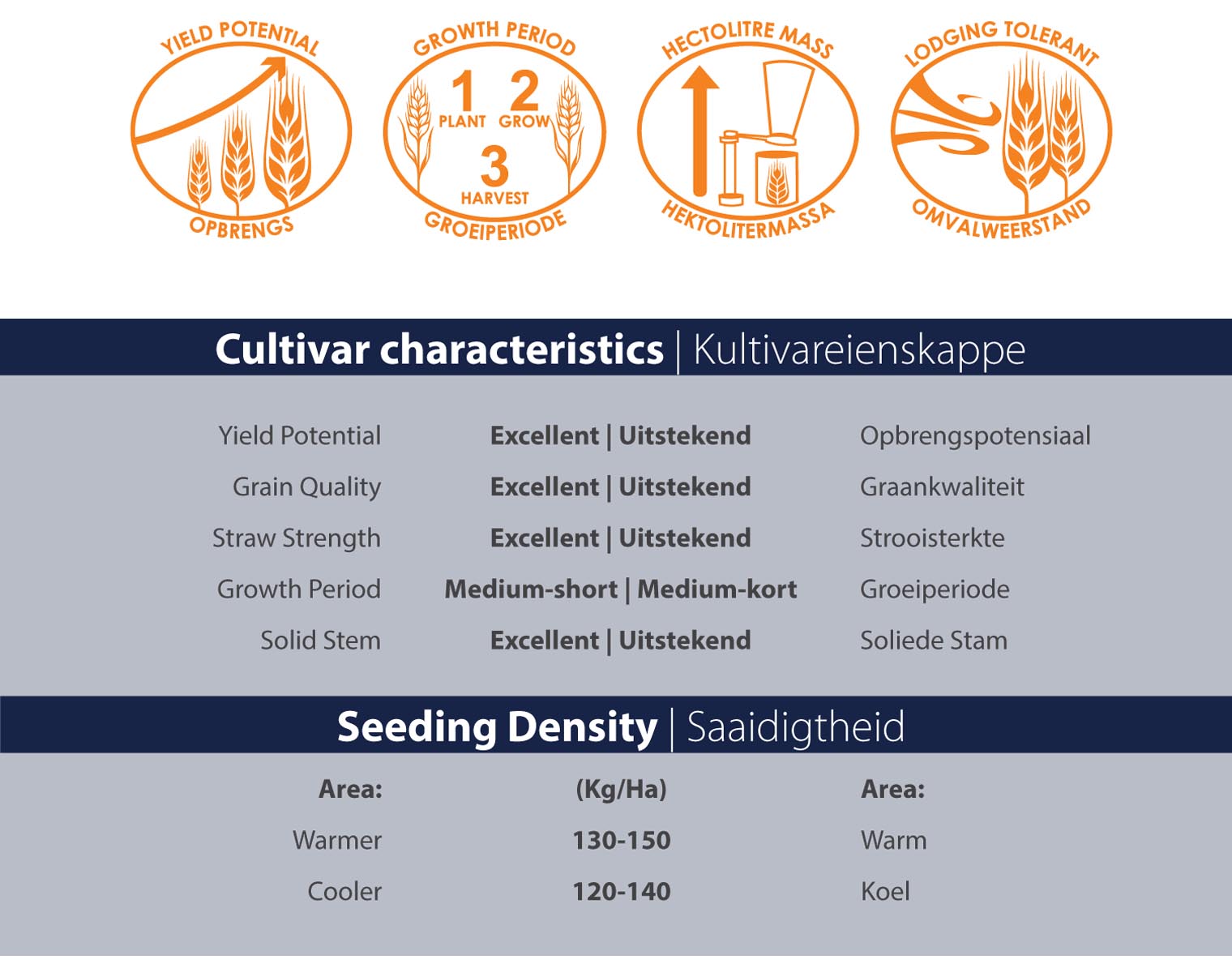 Download SSD 8113 & 8154 Catalogue Download Sensako Catalogue