Medium-long growth period cultivar with heat tolerance and excellent yield potential in irrigation areas of the Northern Cape, North West, Mpumalanga and Limpopo.

• Excellent yield potential.
• Medium-long growth period can contribute to power and water savings.
• Adapted to early plantings in all irrigated areas.
• Solid stem with good lodging tolerance.
• Excellent root system for extended water and nutrient uptake and tolerance against soil borne diseases.
• Good grain quality.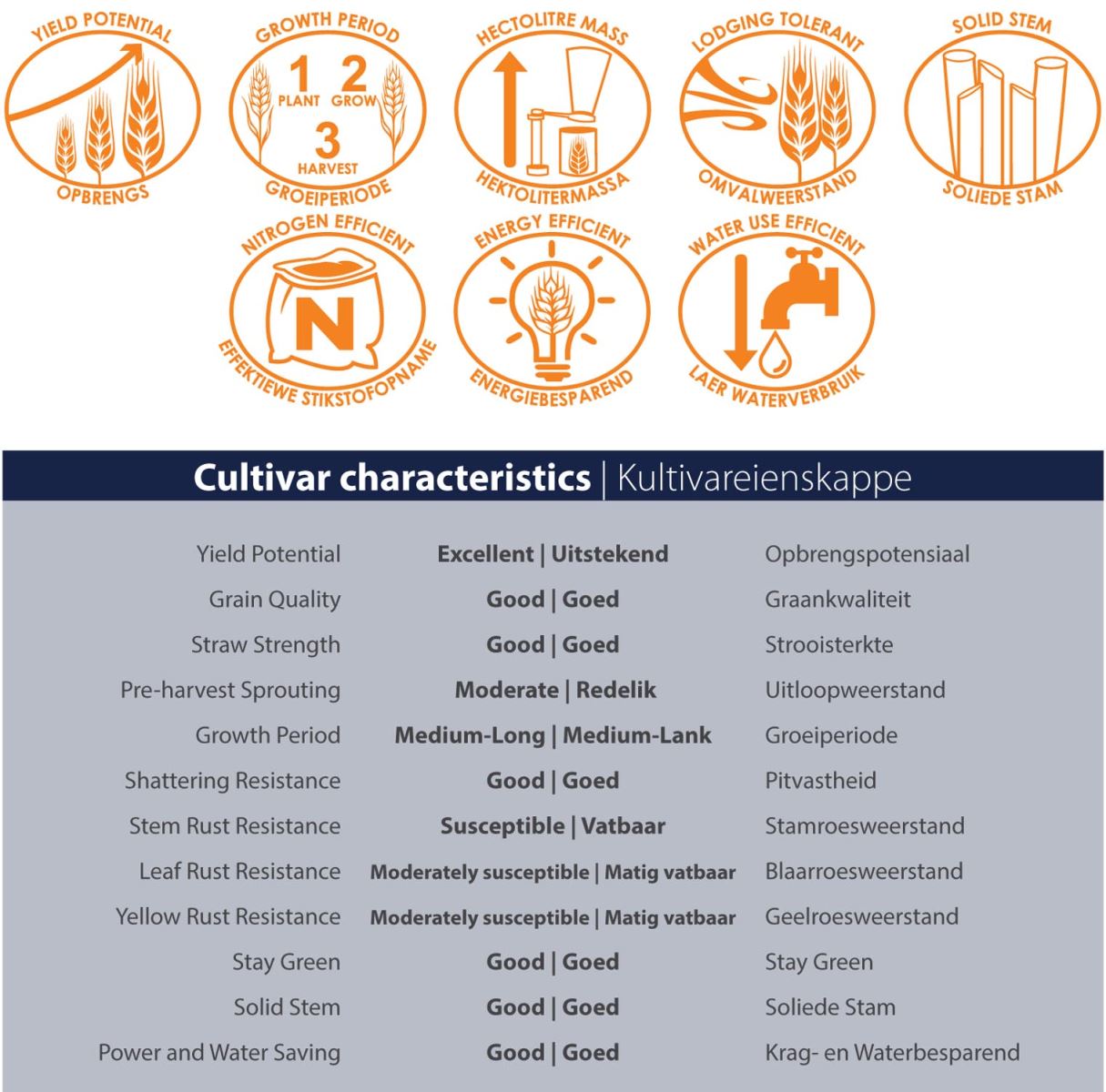 Download SST866 Catalogue Download Sensako Catalogue