A long growth period cultivar with excellent yield potential and good disease resistance and adapted to early plantings in all irrigation areas.

• Good yield potential and good grain quality.
• Adapted early plantings in all the irrigation areas of South Africa.
• Has the 'stay green' characteristic, indicating good drought tolerance and an extended photosynthetic capacity with a positive effect on yield.
• Solid stem with good lodging tolerance.
• Good pre-harvest sprouting resistance.
• Good root system for extended water and nutrient uptake.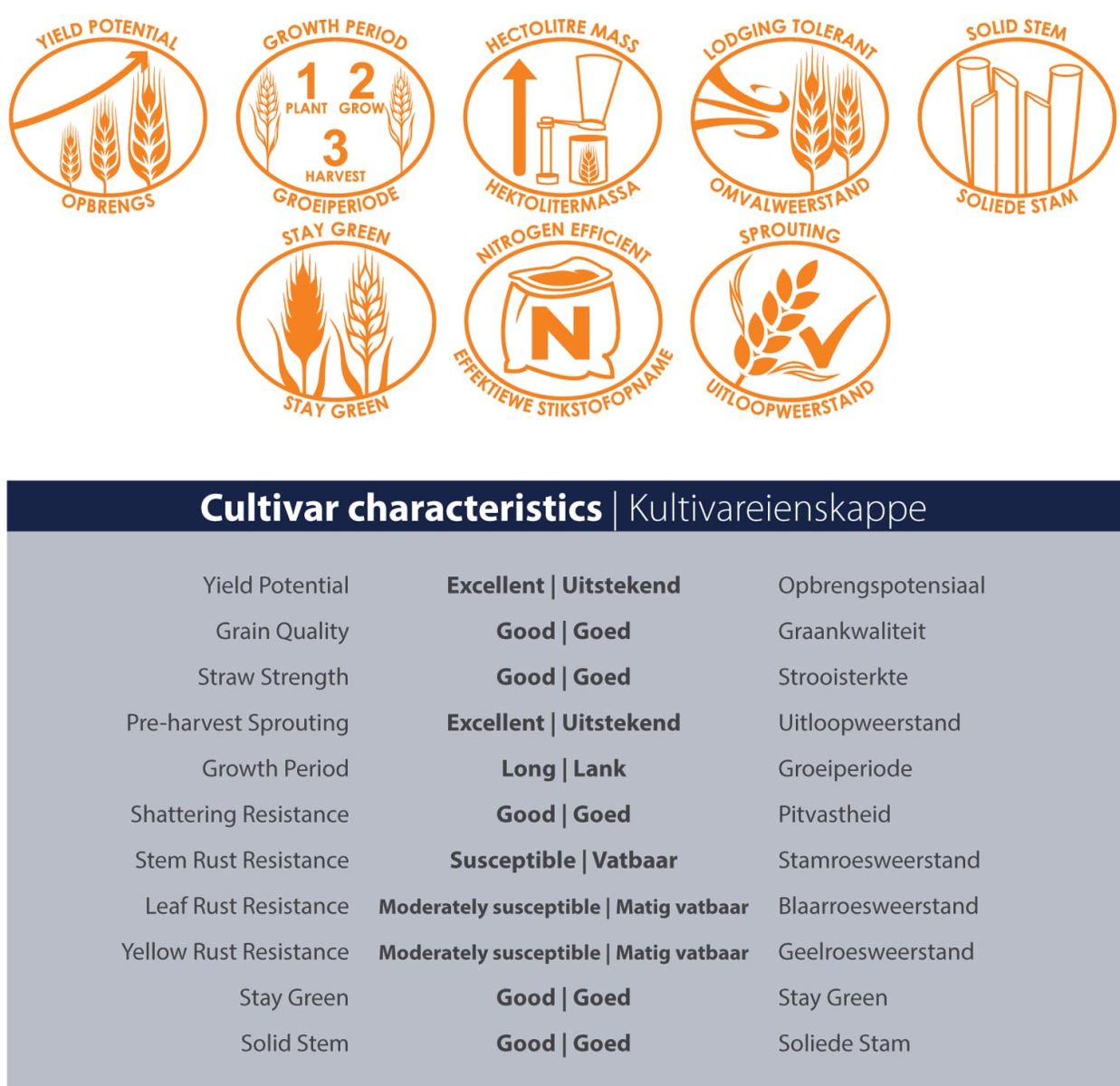 Download SST877 Catalogue Download Sensako Catalogue